Let your brand stand out with Patagonia. Step into the world of Patagonia merchandise and you'll find yourself surrounded by an array of outdoor apparel and gear that embodies the brand's commitment to sustainability and durability.
From cozy fleece jackets made from recycled materials to rugged backpacks crafted with responsible manufacturing processes, every Patagonia product is designed to not only perform well but also to lessen the impact on the environment.
This premium marketing campaign features high quality images and highlights Patagonia's focus on sustainability and social responsibility.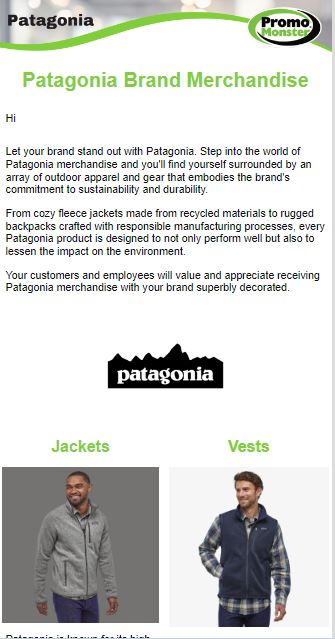 To View the more email campaigns, schedule a demo or get in touch with us.